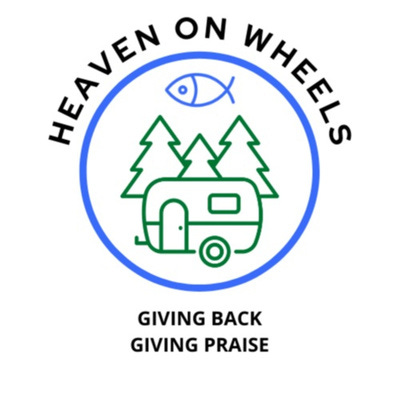 Feb 13, 2022 • 6M
Heaven On Wheels Episode 202207 - Stir Up Love!
I once really was lost, but now I'm found, was blind, but now I see... Sharing the Good News of Jesus Christ with others wherever I go! This podcast accompanies the Heaven On Wheels daily inspiration and devotionals (heavenonwheels.org), and explores my hope to bring the Gospel to those I meet on the road as we travel around the world.
It's just about time for Valentine's Day, so love is the perfect topic for this episode of Heaven On Wheels. 
Love is a pervasive theme in the New Testament, with Jesus Christ representing God's love for humanity. We can show our love and blessings to others each and every day by making them -- not ourselves -- our priority. Love is at the heart of Christian faith, and providing assistance to others who are not as fortunate as ourselves is love in action.
Our charity focus this week is Assistance League of Visalia, California, a gateway to Sequoia National Park. Assistance League volunteers help both the young and old. They provide disadvantaged children with new clothing for school, run a reading program for kids, and paint colorful maps of the United States on playgrounds to give the youths a perspective on geography. For seniors, volunteers make clothing protectors for those in adult care facilities.

Want to listen to past episodes or learn more about the Heaven On Wheels ministry? Visit our website!
--- Send in a voice message: https://anchor.fm/steve-sande/message