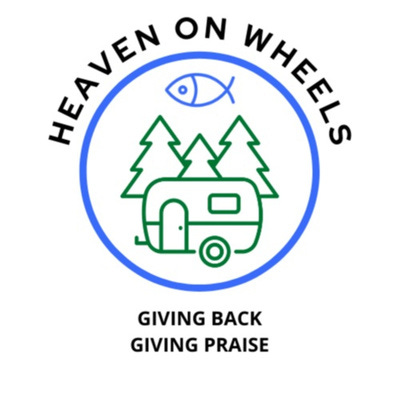 Feb 5, 2022 • 6M
Heaven On Wheels 202206: Smashing Idols!
I once really was lost, but now I'm found, was blind, but now I see... Sharing the Good News of Jesus Christ with others wherever I go! This podcast accompanies the Heaven On Wheels daily inspiration and devotionals (heavenonwheels.org), and explores my hope to bring the Gospel to those I meet on the road as we travel around the world.
In this episode of Heaven On Wheels, we take a different approach at glorifying God. Rather than focus on just one charity during the podcast, we look at how smashing our idols -- the earthly distractions that take us away from God -- helps us to be more focused on doing the Lord's work each and every day.
We humans have a lot of Idols in our lives, all of which are worldly things. Celebrities, sports teams and players, gadgets, cars, self-improvement, RVs, foods, sex, drugs, rock n' roll — you name it. They're all things that, for some people, become all-consuming passions that take them away from God and focus them on the world… and that's not what we are supposed to do as children of God.
Our admonition from God to worship Him alone comes from some of the earliest parts of the Old Testament, in the Books of Exodus and Deuteronomy. It's a foundation of Christianity, and one that all of us have to work hard to live up to.

Want to listen to past episodes or learn more about the Heaven On Wheels ministry? Visit our website!
--- Send in a voice message: https://anchor.fm/steve-sande/message