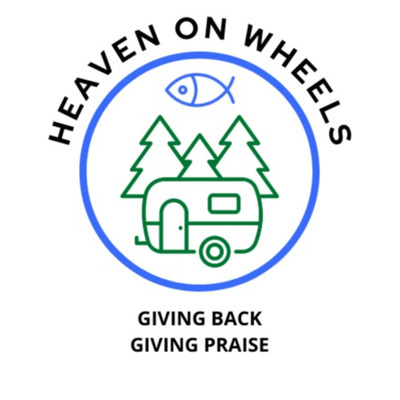 Jan 20, 2022 • 5M
Heaven On Wheels Episode 202204
I once really was lost, but now I'm found, was blind, but now I see... Sharing the Good News of Jesus Christ with others wherever I go! This podcast accompanies the Heaven On Wheels daily inspiration and devotionals (heavenonwheels.org), and explores my hope to bring the Gospel to those I meet on the road as we travel around the world.
We're back today with a short inspirational message for you from Romans:
"When God's people are in need, be ready to help them. Always be eager to practice hospitality."
‭‭Romans‬ ‭12:13‬ ‭NLT‬‬
https://bible.com/bible/116/rom.12.13.NLT
This week we turn our focus on Feeding South Dakota, an organization near many national and state parks. Last year alone, the group distributed almost 15 million meals in the fight against hunger on behalf of children, seniors, and families. If you're listening to this podcast and know of a deserving charity, send us a link at info@heavenonwheels.org
Heaven On Wheels is now available on all major podcast networks! Help us grow our listener base and increase our impact by sharing the podcast with friends or family, and be sure to subscribe! Our website is under construction, and you'll soon be able to visit it for inspiration, past episodes, and links to our highlighted charities.
Music is licensed from TunePocket.com
--- Send in a voice message: https://anchor.fm/steve-sande/message