Discover more from Heaven On Wheels
Daily Christian devotions and lessons by a married couple who left the darkness, found the light, and want to share the Good News with everyone.
Heaven On Wheels Episode 202208 - Be Content With What You Have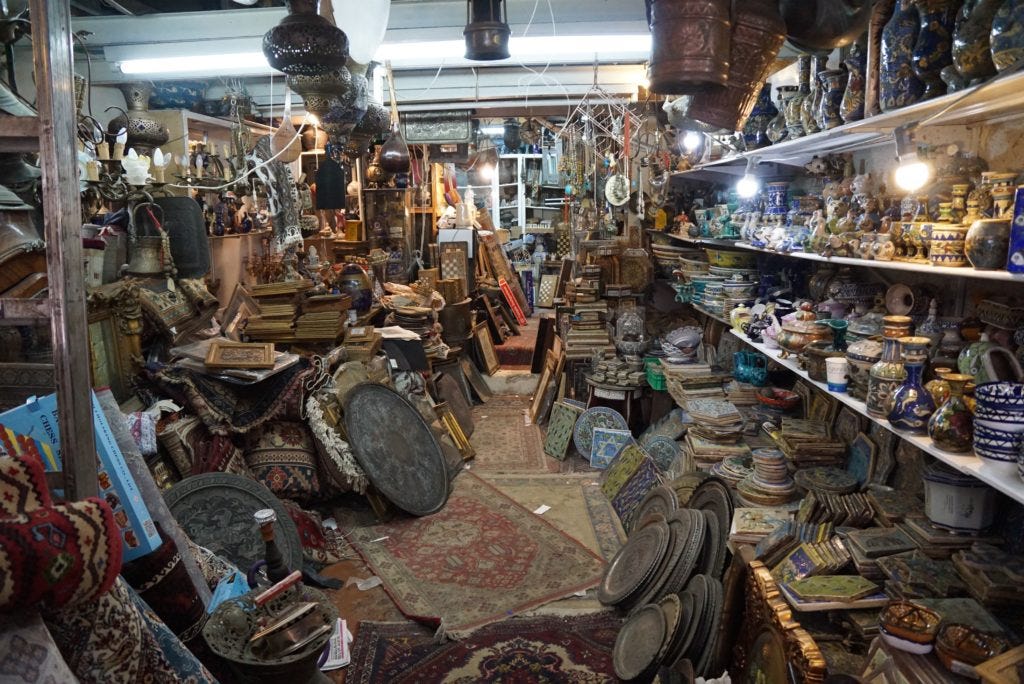 The world today is obsessed with making money and spending it to accumulate "stuff". In the worst case, your home can end up looking like the "antique shop" you see in the photo at the top of the post.  
In this episode of Heaven On Wheels, we listen to the words of Paul to his protege Timothy about the futility of focusing all of your time and effort on those things that make no difference in the eternal scheme of things. 
Those listeners with RVs know that there's always something you want to buy to make life easier or more comfortable, but that can result in the need to upgrade to a bigger vehicle -- it seems like a never ending spiral of spending. If we have a rig that's right for us, why not be content with what we have and spend our time and talent on less accumulation and more giving?
https://bible.com/bible/116/1ti.6.6-10.NLT
What can you do that costs nothing but time and can save a life? Donate blood. Our charity focus points out how important it is to keep a supply of red blood cells, platelets and plasma available for use in hospitals and also when responding to disasters. One nationwide group of blood donation centers is run by Vitalant, although there are many other facilities that are waiting for your call. 
Want to listen to past episodes or learn more about the Heaven On Wheels ministry? Visit our website!

Photo by Beth Macdonald via Unsplash. Music licensed from TunePocket.